Cop Approaches Truck Stopped On The Highway. What He Found In The Truck Is Scary!
If you saw a truck completely stopped in the middle of a busy interstate freeway, and then it quickly accelerated forward only to stop again, you'd think the driver was drunk or impaired on something. If you saw a commotion going on inside the truck with two people flailing around you'd think they were fighting. That is what Iowa State Trooper Tracey Bohlen assumed when he pulled up behind a truck on I-35 at the East Mixmaster interchange in Des Moines. With his gun drawn and no time to figure out the situation or spare he quickly ran up to the passenger side door!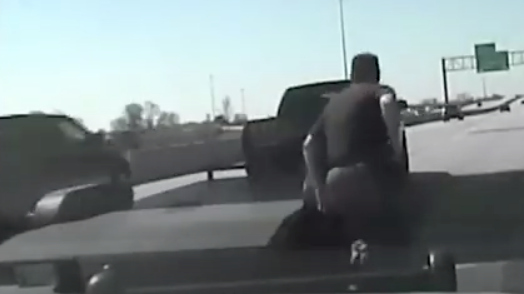 Inside he found Patrick Roark having a heart attack and his 15 year old son panicking. The officer immediately pulled him out of the truck and onto the highway so he could begin performing CPR. Within a minute Patrick was breathing again on his own and had a pulse.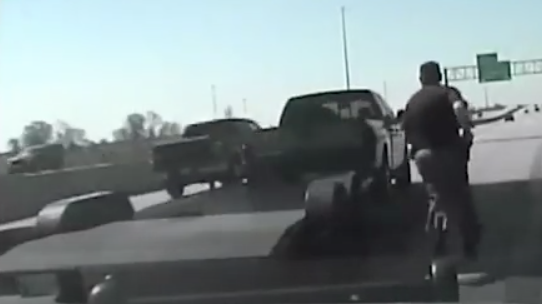 Jane McCurdy, a nurse, happened to be passing by and stopped to help. She took the boy under her care and drove him to the hospital then waited with him until his family arrived from out of state. She even ran to the pharmacy for them and helped the family settle into their hotel later that evening. Another man who had stopped at the scene volunteered to drive the truck to the hospital for the family.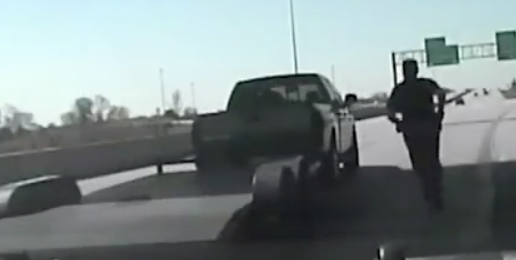 What could have easily been a tragedy turned into strangers doing all they could to help out others in need. Their teamwork and quick actions really made all the difference in the world for the Roark family. Mr. Roark was still awaiting test results but doctors confirmed he did suffer a seizure and some sort of heart episode.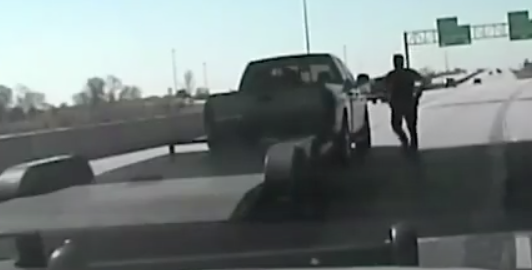 Please SHARE With Family and Friends