He Pulled A Woman And Told Her To Open The Trunk, What This Cop Did Next Will Make You…
Run-ins with police officers during routine traffic stops can be scary. There is the possibility of fines, tickets, and other unforeseen issues that undoubtedly put a damper on your day.
However, one woman in Henrico County, Virginia, got more than she bargained for when she was subject to one of these routine interactions with the local police.
When an officer pulled over Chy-Niece Thacker for having busted brake light, he could easily have issued her a ticket. Instead, he decided to give her some useful advice, and his actions that day have taken the internet by storm…
Chy-Niece Thacker was rushing around as usual one Friday morning when she heard the dreaded sirens and saw that a patrol car was asking her to pull over. She complied and wondered what she had done wrong.
She was already stressed because of going to the interview, and seeing the police wasn't going to make it better. Chy-Niece had no idea why the policeman was pulling her over.
However, as soon as Officer Jenkins got close enough, he told her not to bother. He wasn't pulling her over for any reason but to tell her that her brake light was out.
"As he walked to the car, and I was pulling out my stuff, he quickly said, 'Don't worry about pulling anything out. I just want you to know that your brake lights are out,'" Thacker wrote on her Facebook page.
At that point, Thacker felt like she could trust Officer Jenkins. Because he was just trying to make sure she was safe on the road, she decided to unburden her frustrations on him.
"He looked at me like (worried emoji) and told me to pop the trunk. He checked the lights in the trunk and tapped them, but they didn't come on. So he told me to pop the hood to check the relay box then asked me to get out to check the other one," she wrote.
So Chy-Niece not only avoided a ticket, but Officer Jenkins also saved her hundreds of dollars at the auto shop — and he showed her what protecting and serving really meant!
"I don't want anyone slamming into the back of you," she remembered him saying.

Thacker was happy to announce that Jenkins "went above and beyond" what was expected.

"He could've easily given me a ticket, but Officer Jenkins stepped out of officer role and into mechanic role to make sure I was straight."

She added the hashtag #HesABlessing.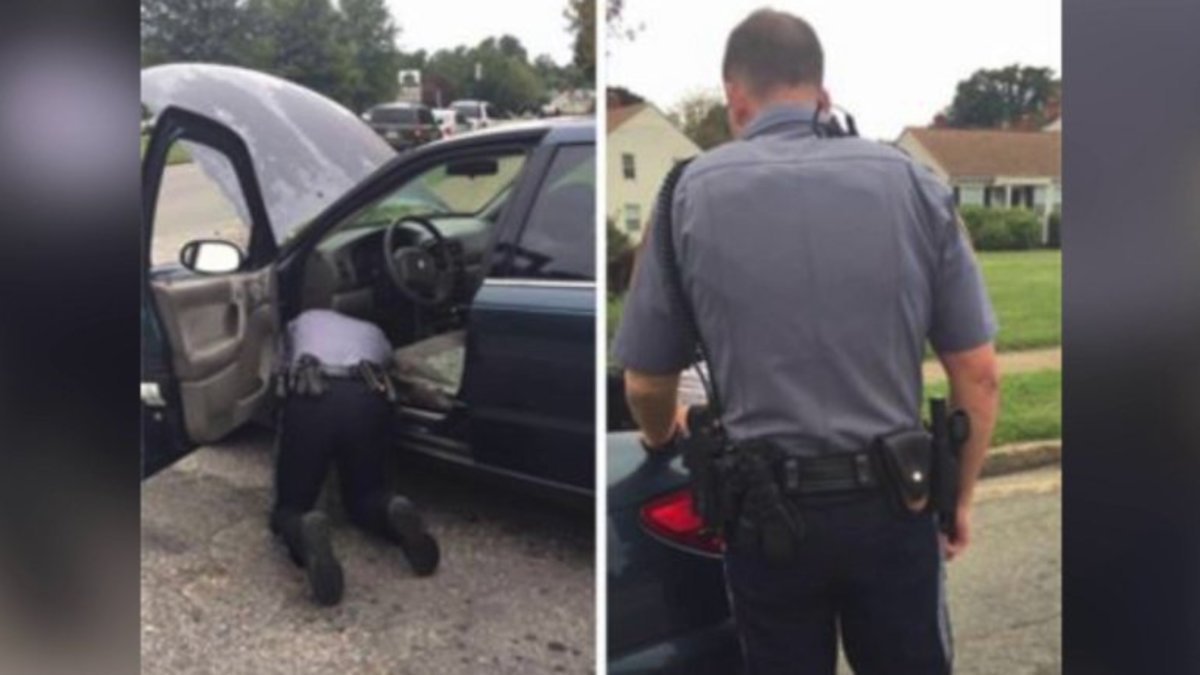 The Henrico County Police Department also recognized the officer for his good deed. They shared Thacker's post on Facebook along with the following message:
"Thank you Chy-Niece Thacker for sharing this about one of our officers. We are so proud of our officers, especially when we see citizens share things like this. Above and beyond the call of duty, Officer Jenkins. Service to our community is what it's all about."