On Father's Day He Hugs His Stepdaughter. But He Looks Over Her Shoulder and Sees The UNTHINKABLE!
Becoming a step-parent can be a mine field, as you blend into an already existing family, and learn through trial and error what works with children who aren't yours biologically.  For a man or a woman, to marry someone who already has kids of their own, is no small thing.
To begin with, building a life with someone you love who has previously been married, has challenges as well.  Adding in the extra factor of creating a loving bond with a child who needs a dad, and being successful at it, deserves an award!
Well…if not an award, perhaps a reward?  When Dave met Kirstin Russell's mother, he fell deeply in love; he knew how important it was to find a way into little Kirsten's heart and provide her with the father figure she so badly needed.  He became the dream stepdad; playing Barbies, showing up for all her karate tournaments and coaching her softball team!
As devoted and loving a husband and stepdad Dave became, he did have another love that he had to give up, in order to afford to get married when he met Kirstin's mom…his 1973 Porsche 914.  It was an old car that needed restoring, and Dave was paying for it little by little, as money allowed.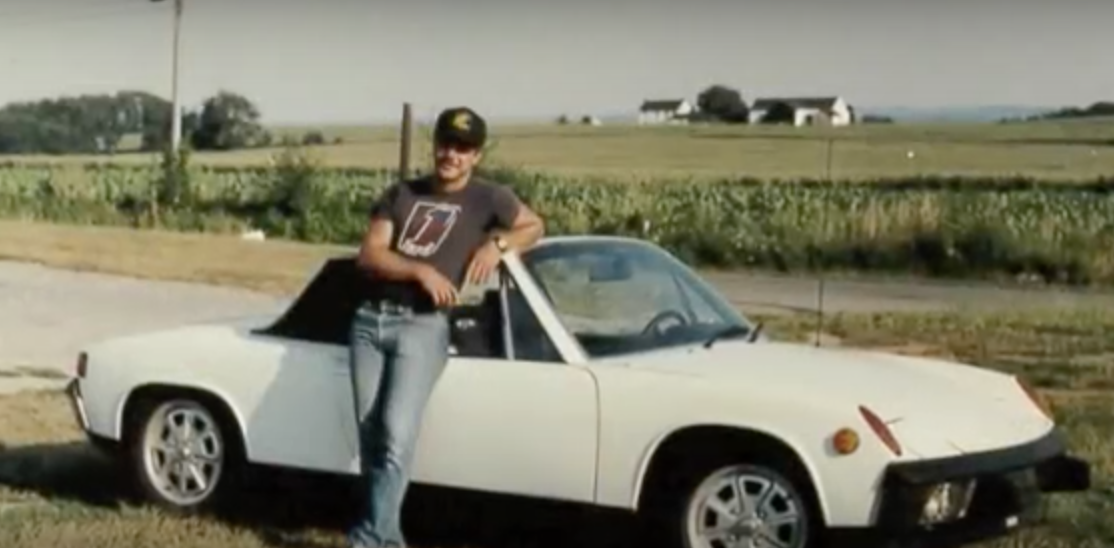 Image via: Youtube
To afford the wedding he had to give up this car that he cherished and dreamt of  driving one day.  As much as it hurt, he sold it for scrap, and would always reminisce about it over the years, as Kirsten was growing up.
Thanks to her loving stepdad's sacrifice, Kirsten who is now an adult, got to have an idyllic childhood.  She got an idea about how to show Dave how much all that he had done meant to her.  Could she find the exact 1973 Porsche 914, that he had sacrificed, to give her mom a wedding she would love?
The video you are about to watch begins at this point…get some tissues and enjoy this lovely story!
Please SHARE This Story With Your Family and Friends 🙂