Sick Couple Caught Romping With Their Dog, Filmed Sick Acts Near Toddler
Bestiality is when a human being has intercourse with an animal.
In New York, Shane Ogden, 38, and his teenaged girlfriend were arrested for having sex with their dog; they both face charges of sexual misconduct.
Ogden was arrested a week before this when he sent a sexual video to Karlee Jordan, 18.
Not only was the video and the age of the recipient disturbing, but Ogden's young daughter was seen in the background of the video.
The child was in her playpen and had no contact with Ogden.
The sexting video included comments (graphic) about what Ogden and Jordan were planning to do to (and with) the dog.
Take a look at these beasts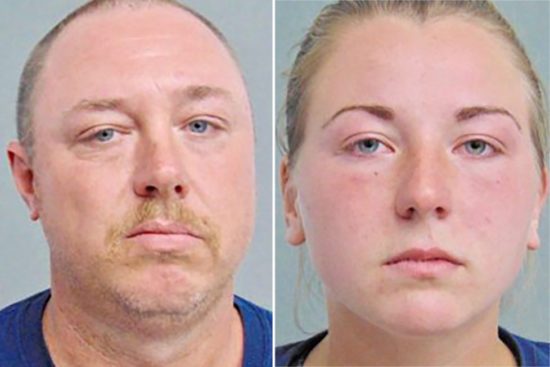 Jordan admitted she had 'relations' with the dog and incriminated Ogden.
There is no word on the condition of the dog, but let us hope it is okay and was removed from the house.
Share away, people.